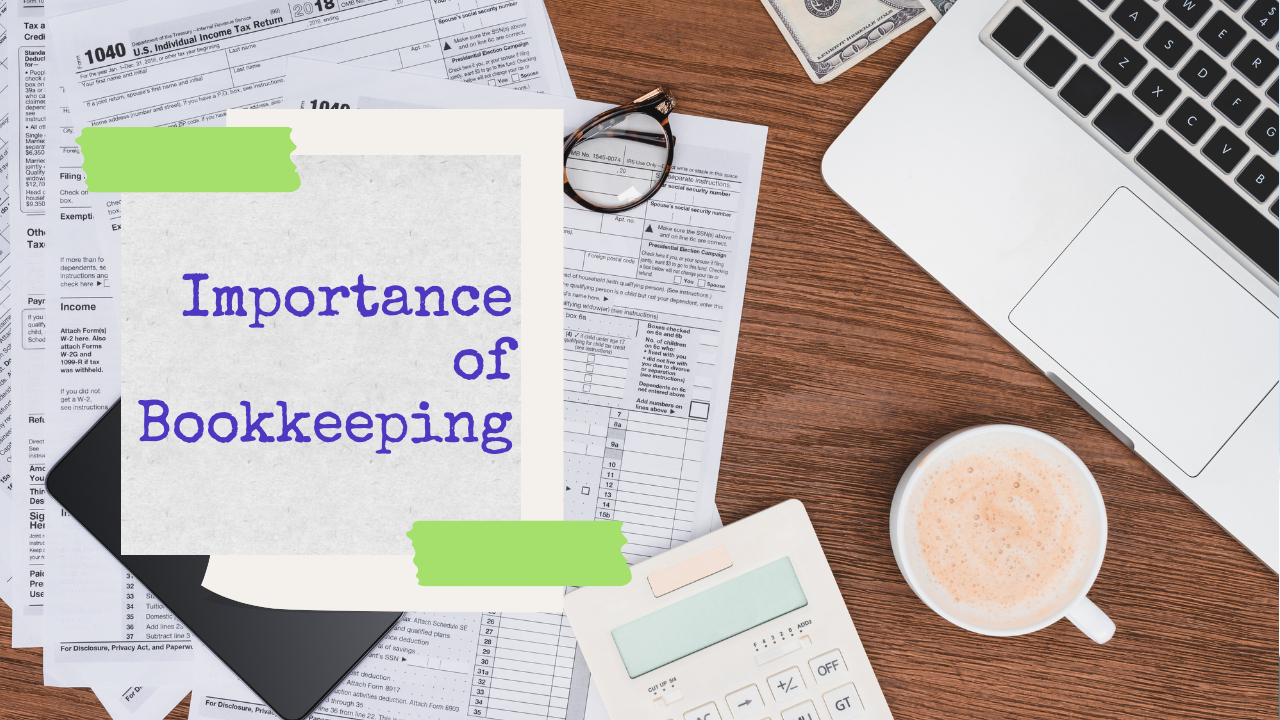 Importance of Bookkeeping
To get everything well-organized you cannot ignore the importance of bookkeeping for your business. To improve your knowledge regarding this topic, we have given here seven basic reasons that it is necessary to have bookkeeping. Bookkeeping helps us budget for our business, tax returns preparations, keep your business catalogued, and so much more. It is something, you can't avoid if you wish to secure your finances and to make sure HMRC doesn't come and cause you problems.  
Bookkeeping Basics
It assists you in making a financial blueprint
We come to know the importance of bookkeeping while budgeting. An accurately planned budget can create a financial blueprint for your business. With a planned budget, you can organize and plan future expenses and the anticipated resources to cover these expenses. When income and expenses are systematically organized, it makes it easier to review financial resources and costs.
Makes You Prepared for Tax obligations
In most cases, you have to file a tax return every year for your business. There is no need to worry about scrambling for receipts and invoices with a proper organization of records on your earnings. All is possible just because of bookkeeping. All your files will be appropriately documented.
Helps to maintains your records in an organized way
Be secure with missed deadlines and some small errors creeping through in your business by avoiding the last-minute stress of trying to get a crucial piece of business. Businesses cannot tolerate mistakes. Regular bookkeeping can help with that.  
Easy and simple to achieve Business Targets
It's going to be so much cramped because you're guessing everything. You will be quite disappointed that you didn't achieve the targets you set out for your business. Be on top of your books and keep regular financial records, map out your business goals more accurately and achieve growth with bookkeeping.
Helps you in meeting Government Regulations
Government always comes out with novice plans to make things easier and better for us. Recently, the government is making Tax Digital. With this government is expecting businesses to comply. If you utilize an easy-to-use app that is 'Bookkeeping' then the process will be quite simple and easy.  
helpful in Decision Making
With a deep analysis better decision making can be done easily. Head towards the best decisions possible, you should access all information. Now, you might be wondering, where to get the details? Of course, bookkeeping! It provides all the required information necessary to make the best decision.
Important for the peace of mind
Disorganized books can put a burden on your mind being a business owner. Bookkeeping is the most essential factor with all of the other factors for running a business. Your bookkeeping would not let you up at night.